HQ
2930 Central Street
Evanston, Illinois 60201

Phone: (877) 598-3999
Support@ConvergedSystems.com
Nationwide Network Operations Center
Evanston, Illinois 60201
Regional Offices:
Minnesota Location:
7760 France Ave. South, 11th Floor
Minneapolis, Minnesota 55435
Wisconsin Location:
Milwaukee, Wisconsin 53202
New York Location:
New York, New York 10038

Florida Location:
Fort Lauderdale, Florida 33309
Los Angeles Location:
Lake Forest, California 92630

Santa Barbara Location:
Santa Barbara, California 93101
Additional CCS Locations:
Michigan Location:
Grand Rapids, Michigan 49503

San Francisco Location:
San Francisco, California 94105
Texas Location:
Dallas, Texas 75243
Ohio Location:
Columbus, Ohio 43219
Indiana Location:
Indianapolis, Indiana 46240
Iowa Location:
West Des Moines
Des Moines, Iowa 50266
Missouri Location:
St. Louis, Missouri 63005
Seattle Location:
Seatac, Washington 98148
Detroit Location:
Romulus, Michigan 48174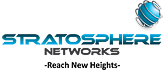 For our IT / Managed Services Division Visit:
www.StratosphereNetworks.com
Legacy Lucent Phone Systems
Converged Communication Systems, LLC, is a full sales, service, parts, installation, support and maintenance organization for small businesses to mid-markets and large enterprise companies who are looking for premier telecommunication services (including: standard business telephone lines, phone system equipment, internet, business T1 service, voice PRI, Direct inward dials, MPLS, telephone sets, wiring, voicemail, etc…), IP telephony (including: unified communication, unified messaging, contact centers, call center telephony, ACD, queue, VoIP telephones, business VoIP services, SIP services, SIP deskphones, VoIP telephone systems, SIP telephone systems, etc…) and data networks (including: Windows Servers, Dell Workstations, business networks, small business networks, large business networks, VPN, network security, snmp monitoring, business telephony applications, telephone system applications, etc…). Contact the CCS Avaya Support group at 847-424-1500 for design and pricing or for a general inquiry of support services.
Upgrading your business telephone system?
We specialize in upgrading existing Avaya Communication telephone systems while keeping your original investment protected as much as possible. Contact a CCS Avaya specialist at 847-424-1500.
Migrating your existing Avaya solution or Avaya Definity system?
Migrating for many businesses is a large project that could cause many headaches if you select a poor support organization. We are Converged Communication Systems are here to help handhold you to migrate your current Avaya phone system to the most updated version keeping in mind your business needs. Are you a current Avaya Definity customers? Talk to us at 847-424-1500 about smooth Definity migration program to bring you into a more current Avaya Communication Manager solution with Avaya's best in class Media Servers and Media Gateways.
Are you moving your phone system or planning a phone system move?
Our project managers at the CCS Support Group can help! We are a service based organization with a sales arm. What does this mean to you? Service and support is our number one concern. We can help with your service provider, infrastructure cabling, phone system move, phone system changes, as well as phone system re-certification.
Legacy Customers that manufacturers no longer support
Converged Communication Systems, LLC, has made it our promise to support all old legacy AT&T phone systems, old Lucent Technology phone systems, and Avaya Communication equipment that is currently being support or that has been phased out for manufacturer support. We firmly believe that until you are ready to upgrade, migrate or forklift you telecommunication infrastructure we will continute to maintain your current technology and slowly migrate you to a newer platform when your business.
Contact our sales and support team at 847-424-1500.
Some current or former Avaya Telephone Systems We Support
AT&T Merlin, AT&T Merlin 2, AT&T Merlin II, AT&T Merlin Plus

Lucent Merlin, Lucent Merlin Legend, Lucent Merlin Magix

Avaya Merlin, Avaya Merlin Legend, Avaya Merlin Magix

Avaya IP Office Version 1, Avaya IP400, Avaya Expansion Modules Version 1

AT&T System 25, AT&T System 75, Lucent System 25, Lucent System 75

Lucent Definity, Lucent ECS, Lucent BCS, Avaya Definity, Avaya ECS, Avaya BCS

Avaya Multivantage Software and Avaya Multivantage Express

Avaya Communication Manager R1, R2, R3, R4, R5 (also known ACM R5.0)

Intuity Audix, Intuity MAP 5, Map 40, Map 100, Intuity LX, Audix Voicemail

Definity Audix, Definity Voicemail

AT&T Partner II, AT&T Partner 2, AT&T Partner Plus, AT&T Partner ACS

Lucent Partner II, LucentPartner 2, Lucent Partner Plus, Lucent Partner ACS

Avaya Partner ACS System, Avaya Partner SOE, Avaya Small Office Partner

Avaya Small Office Telephone System & Lucent Partner Endeavor

Avaya Media Servers (Avaya s8730, s8700, s8300, s8400, s8100, s8710, and more)

Avaya Media Gateways (G150, G250, G350, G450, G650, G600, G700 and more)

Avaya CMS, BCMS, Call Center Software, Contact Center Software
We want to make you a CCS & Avaya customer:
Avaya is best in class when it comes to telephone systems and 90% of FORTUNE® 500 companies use Avaya gear. Ask about our specials on migrating you from another manufacturer to an Avaya business telehone system. We have buy back programs for the following: Panasonic business telephone customer, a Mitel business telephone customer, Shortel, Cisco, Nortel, NEC, and more. We truly believe that you will be a satisfied Avaya customer once you make the switch. We do support other vendors equipment in order to make the switch as seamless as possible so you get use industry leading service and support from the CCS Support Group.
Contact our sales and support team at 847-424-1500.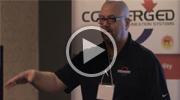 PRODUCTS & SERVICES
HD Videoconferencing
Business Phone Systems
Standard PBX Systems
Full VoIP & SIP Solutions
Hybrid Phone Systems
Data Networks (Routers & Switches)
Structured Cabling (Voice & Data)
Carrier Services (Voice & Data)
In-house Installation
Programming
Full Project Management & Consulting
Admin/End-User Training
Wireless Solutions
In-House Service and Support

LATEST
NEWS

Converged Communication Systems honored with Channel Partners 360° Award

CCS in CRN Magazine

Converged Communication Systems Ranks No. 2088 on the 2012 Inc. 500|5000 with Three-Year Sales Growth of 125%

Trade In, Trade Up

Thunderstorm Aftermath: How Your Business Can Survive Despite Outages

Avaya Places Temporary Hold on 9600-Series

The Mobile Revolution: iPad, Cloud and Virtualization

LifeSize Video Center delivers powerful one button HD streaming, recording and auto-publishing, in one single appliance

Polycom Telepresence Infrastructure Components Receive UC APL Certification from U.S. Federal Government

Cisco Unveils Security Specialist Training and Certifications That Map to In-Demand Job Roles

Avaya Flare Collaboration

CCS now offers website information for Nortel Milwaukee & Nortel Chicago clients.

Avaya Certified Expert Awarded To CCS Support Group...

Converged Communication Systems appointed to Avaya's Advisory Council

Avaya Remax : Smooth implementation of the CCS Support group...

Avaya SMB Expert Award

Avaya Silver Certification Award...

TESTIMONIALS

Northwestern University

"I just wanted to let you know how pleased we are with the service you provided as well as Sean and Michael, the technicians...

read full

YNPN Converged Letter

more Testimonials