HQ
2930 Central Street
Evanston, Illinois 60201

Phone: (877) 598-3999
Support@ConvergedSystems.com
Nationwide Network Operations Center
Evanston, Illinois 60201
Regional Offices:
Minnesota Location:
7760 France Ave. South, 11th Floor
Minneapolis, Minnesota 55435
Wisconsin Location:
Milwaukee, Wisconsin 53202
New York Location:
New York, New York 10038

Florida Location:
Fort Lauderdale, Florida 33309
Los Angeles Location:
Lake Forest, California 92630

Santa Barbara Location:
Santa Barbara, California 93101
Additional CCS Locations:
Michigan Location:
Grand Rapids, Michigan 49503

San Francisco Location:
San Francisco, California 94105
Texas Location:
Dallas, Texas 75243
Ohio Location:
Columbus, Ohio 43219
Indiana Location:
Indianapolis, Indiana 46240
Iowa Location:
West Des Moines
Des Moines, Iowa 50266
Missouri Location:
St. Louis, Missouri 63005
Seattle Location:
Seatac, Washington 98148
Detroit Location:
Romulus, Michigan 48174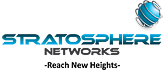 For our IT / Managed Services Division Visit:
www.StratosphereNetworks.com
Nortel
The Avaya roadmap is to migrate most Nortel telephony solutions (Norstar, Norstar CICS, Norstar MICS, BCM 1000, BCM 400, BCM 50, BCM 450, Option 11, Option 51, 61, 81, the CS 1000, CS 1000B, CS1000E, CS2100), to the avaya latest platforms (Avaya Aura and Avaya IP office) within 1-3 yrs depending on the system. This means there will be new Nortel upgrades available, but only for a limited time (1-3 yrs) on most platforms. Support for most Nortel platforms will continue beyond the end of sale timeframe to allow customers plenty of time to migrate. The Nortel SCS (Software Communication System) aka Nortel SCS 500 will continue in the Avaya Roadmap indefinitely. See this Avaya Roadmap presentation for specifics: Integration Roadmap
We are a legacy Avaya Partner and have implemented and support over 1000 Avaya Customers, Avaya is our core.
CCS has been adding Nortel Experienced service and support personnel to assist with our Nortel base of customers that not only want to migrate to avaya now, but for those Nortel customers who want excellent service and support now on their Nortel systems for the time being.
CCS fully services and supports all Nortel systems. This includes Nortel Chicago clients, Nortel Milwaukee clients and all other major US cities. All Nortel customers are allowed to work with CCS on time and materials or customers have the option to become a CCS Priority Maintenance customer.
Align yourself with one of the few Expert Avaya Partners in the nation that also provides full Nortel service and support. We have a "migrate when ready" approach for our Nortel customers. We will support you until you are ready to upgrade to avaya, at which time we will have the expertise to smoothly migrate you from Nortel to Avaya.
About Converged Communication Systems, LLC Converged Communication Systems (CCS) is a single-source provider of best-in-class technology solutions and support services for businesses ranging from 5 to 10,000+ employees per location.
Our service-first philosophy includes an always-answer-live customer service policy, pro-active system monitoring via our high-tech NOC (network operations center), & constant vendor to customer interaction via recurring live trainings and seminars.
Our areas of expertise include:
Multi-Location VOIP Networking/IP Telephony/IP home workers/SIP solutions
Converged voice & data solutions
Call centers/Contact Centers/CRM
Wireless and Mobility solutions
Unified Communications, Presence, and Unified Messaging
MPLS, SIP, T3, T1, carrier services through multiple partners of CCS
Nationwide managed services, installation, and support services
Direct CCS support, managed services, and maintenance options
CCS Solutions:
CCS is a nationwide leader in providing Avaya + Nortel solutions and support services. CCS is one of the few partners in the U.S. that has achieved and retains the highest Avaya technical "ACE"(Avaya Certified Expert) certification for both Enterprise & SME solutions.
Other strategic partnerships include: Nortel, Juniper, Cisco, HP, Dell, Extreme, Polycom, and more.