HQ
2930 Central Street
Evanston, Illinois 60201

Phone: (877) 598-3999
Support@ConvergedSystems.com
Nationwide Network Operations Center
Evanston, Illinois 60201
Regional Offices:
Minnesota Location:
7760 France Ave. South, 11th Floor
Minneapolis, Minnesota 55435
Wisconsin Location:
Milwaukee, Wisconsin 53202
New York Location:
New York, New York 10038

Florida Location:
Fort Lauderdale, Florida 33309
Los Angeles Location:
Lake Forest, California 92630

Santa Barbara Location:
Santa Barbara, California 93101
Additional CCS Locations:
Michigan Location:
Grand Rapids, Michigan 49503

San Francisco Location:
San Francisco, California 94105
Texas Location:
Dallas, Texas 75243
Ohio Location:
Columbus, Ohio 43219
Indiana Location:
Indianapolis, Indiana 46240
Iowa Location:
West Des Moines
Des Moines, Iowa 50266
Missouri Location:
St. Louis, Missouri 63005
Seattle Location:
Seatac, Washington 98148
Detroit Location:
Romulus, Michigan 48174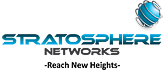 For our IT / Managed Services Division Visit:
www.StratosphereNetworks.com
Converged Communication Systems, LLC
Converged Communication Systems is an Avaya Business Partner that has achieved several letters of recognition and honors in the Avaya industry.
Converged Communication Systems is a Silver Business Partner
The Silver certification status indicates that the Converged Communication team has developed the comprehensive skills needed to help today's businesses transform their operations with Internet protocol (IP) telephony and reap the benefits of new Intelligent Communications applications.
CCS sells, designs, implements and provides maintenance services of Avaya business communications solutions headquartered in Illinois. The company has consistently received top honors from Avaya, and achieved sales and technical design and implementation certifications at the Avaya Certified Expert (top in Avaya technical certifications), Specialist & Associate levels for Avaya enterprise communications, including Avaya Communication Manager IP Telephony, Avaya Modular Messaging and Avaya Contact Center applications, as well as the SMB solutions including Avaya IP Office and Partner ACS. The company is also certified for sales of Avaya Global Services.
In recognition of the multi-vendor nature of today's business networks, Avaya Silver partners earn their status not only by certifying staff members in the operation of Avaya systems and software, but also in the delivery of solutions offered by other major information technology vendors such as Extreme Networks, Fenestrae Fax Communication Server solutions, MultiTech Systems, and SpectraLink IP Wireless Telephony solutions. In addition, Silver partner companies must meet rigorous service delivery and customer satisfaction criteria, develop comprehensive marketing plans and meet annual revenue commitments for the sale of Avaya solutions and services.

CCS is one of the few Avaya Business Partners here in North America are integral to Avaya's strategy – helping us extend our reach, support a broader set of customers and develop new specialties in specific technologies and markets so we can offer our customers more complete solutions," said Ken Archer, Vice President, North America Channels, Avaya. "Offering a certification program means our customers can be assured they are working with a trusted vendor who can help them use communications as a strategic business tool to deliver new value to their bottom line."

Converged Communication Systems is an EXPERT Business Partner
To achieve ranking as "SMB Expert," certified resellers who are part of Avaya's BusinessPartner program must ensure their account executives and systems engineers demonstrate proficiency in core areas that include customer support, technology knowledge and expertise, sales revenues and marketing support.

The program is the first such specialized ranking established by Avaya for North America certified resellers in its BusinessPartner program who serve the SMB market. It includes training that focuses on IP telephony and Avaya solutions, sales and technical training on Avaya IP Office, one of Avaya's leading IP telephony solutions for small and medium businesses. IP Office is a secure, intelligent, and easy-to-use converged voice and data system designed especially for small and medium businesses. Avaya has sold more than 126,000 IP Office solutions to companies around the world.

Converged Communication Systems customers have been spotlighted Worldwide
CCS customers rave about the CCS Support Team and the overall CCS experience! Avaya spotlights customers that exceed certain criteria and we are glad to say Converged Communication Systems has had customers spotlighted worldwide for the past 4 years. Avaya handpicked Converged Communication Systems customers and proudly entered them in to the Global Reference program. Allowing other potential customers to visit their operation and even talk to the customer representative about their overall experience with the CCS Support Team and Avaya products. Contact Converged Communication Systems for more details on extensive customer reference list.

Avaya Business Partners
Converged Communication Systems is going on its sixth year (official press release March 2003) of being committed to exceeding the expectations of Avaya Business Partners across the nation. Over 2,600 partners exist and CCS is in the top 2% in the nation. The premier Avaya Chicago BusinessPartner, CCS works in all 50 states providing remote services and well as onsite expertise for your business. Converged Communication Systems is a full ECG and SMB Avaya Partner selling to small to medium as well as large enterprise multi-site businesses.